At Our Premium Spain Outfitter outfitting is their full time business and their only business. They are a small family run business. We invite you to come and join us for the ultimate Spain hunt.
Our Spain Outfitter has a variety of options, listed below are the details: They can tailor hunts to what you are interested in. They can hunt the entire country, but typically focus on each area relative to the largest possible trophy for that species you desire!
(Professional hunter) after 30 years of dedication to hunting and conservation of nature. More than 1,000 hunts organized successfully endorse us. We hunt in Spain, one of the most popular destinations chosen by hunters from all over the world and where we have 13 hunting species of Big Game.
Our main dedication is hunting to mountain stalking, being experts in this discipline. We have a team of professionals who will attend your needs at all times and make your trip to our country a dream come true.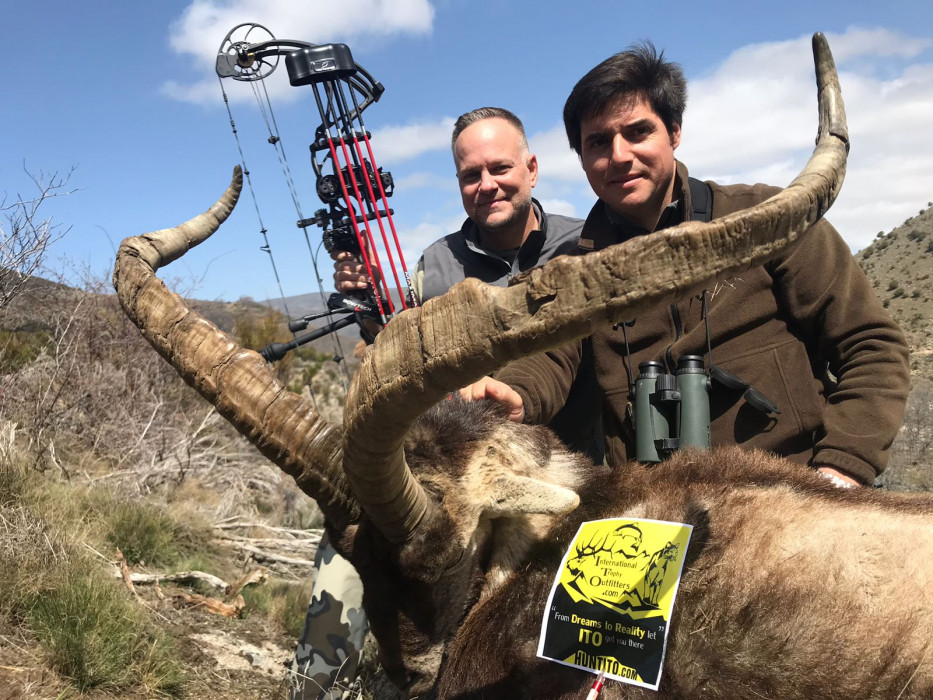 Gredos Ibex-It is the most representative of the four, being the longest trophy and is in the form of a lyre. Morphologically it is the darkest. There is possibility of hunting on horseback.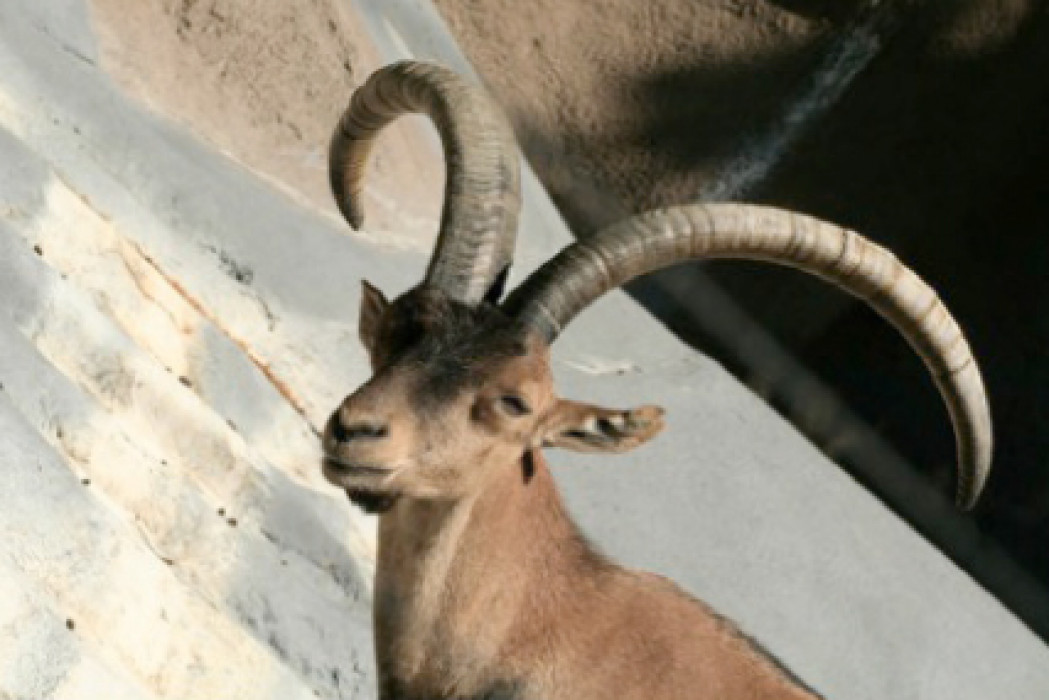 Beceite Ibex- His trophy is characterized by having them open in the form of an airplane.
This species is located between Teruel and Castellón, with an extension of 29,234 Ha. 400km from Madrid, between Barcelona and Valencia. The vegetation and fauna is typical Mediterranean, forests of pines, bushes and rosemary plants.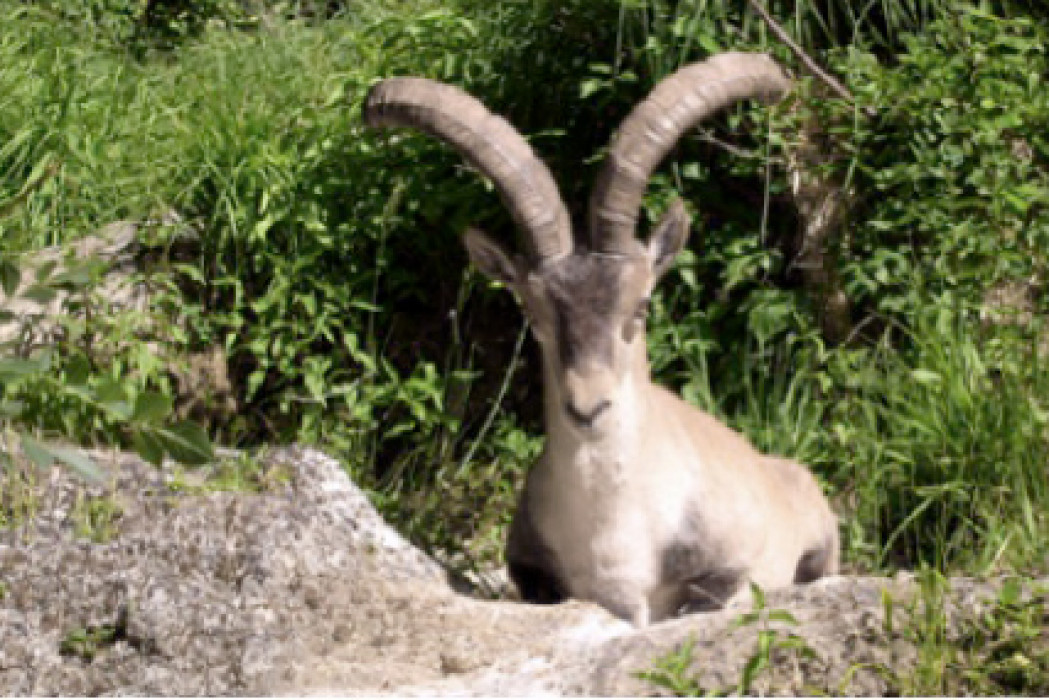 Ronda Ibex- The smallest species of the 4, both in trophy and body. The reasons are due to low altitude, extreme summers and relatively dry conditions. Although it is found in low mountains, the bushes and vegetation make it difficult to move through the mountain. Small trails are used to detect them.
The population of this animal is good, old males abound, especially during heat, where they travel long distances in search of receptive females. It does not have gray and black hair like the others. Its location is between Ronda and Grazalema, in the province of Málaga and Cadiz, Andalusia.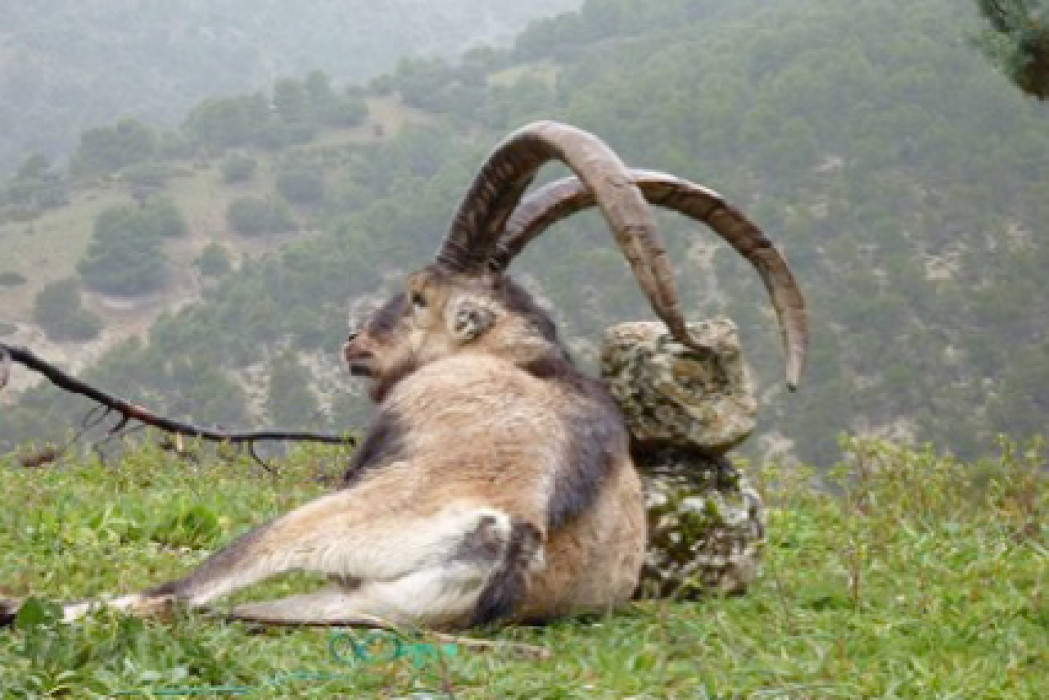 Southeastern Ibex-The hunting area covers an area of ​​more than 15,000 hectares and is located in the southeast of Spain. This subspecies of male montes is found particularly in the provinces of Granada and Almeria.
To get to the hunting area, we must have about 4 hours from Madrid. Its horns follow an extraordinary curve behind. The hunting area in very steep with difficult access which makes it more exciting and complicated his abbe.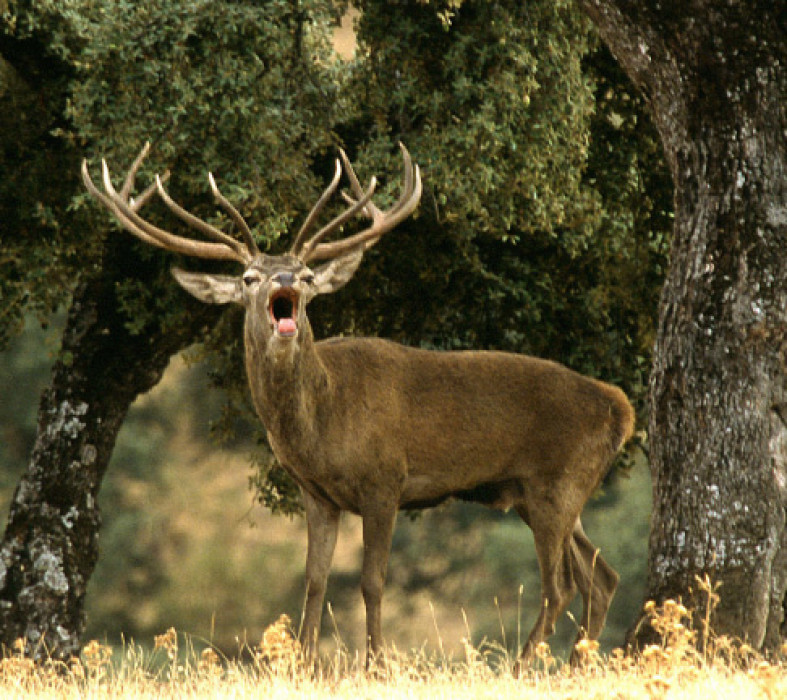 Red Stag - The deer is the main attraction of the Spanish hunt, however its hunting to stalking in the era of rutting can bring us surprises. We have the possibility to hunt representative deer and up to 210 CIC points.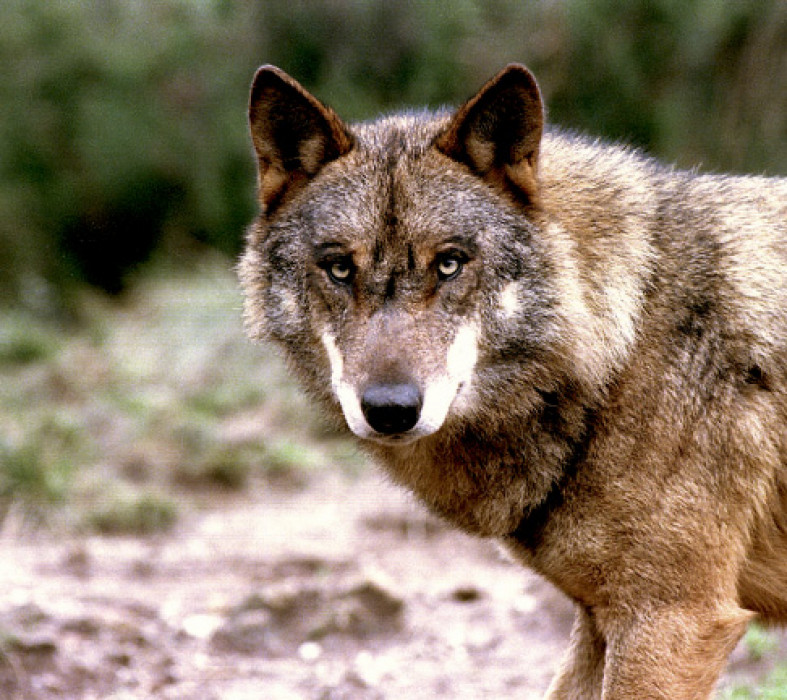 Iberian Wolf - In Spain we can hunt the Iberian wolf to the north of the Duero River, being Zamora the province where it is most likely to be obtained. We can hunt it in the National Hunting Reserve, where they are true professionals of this hunting.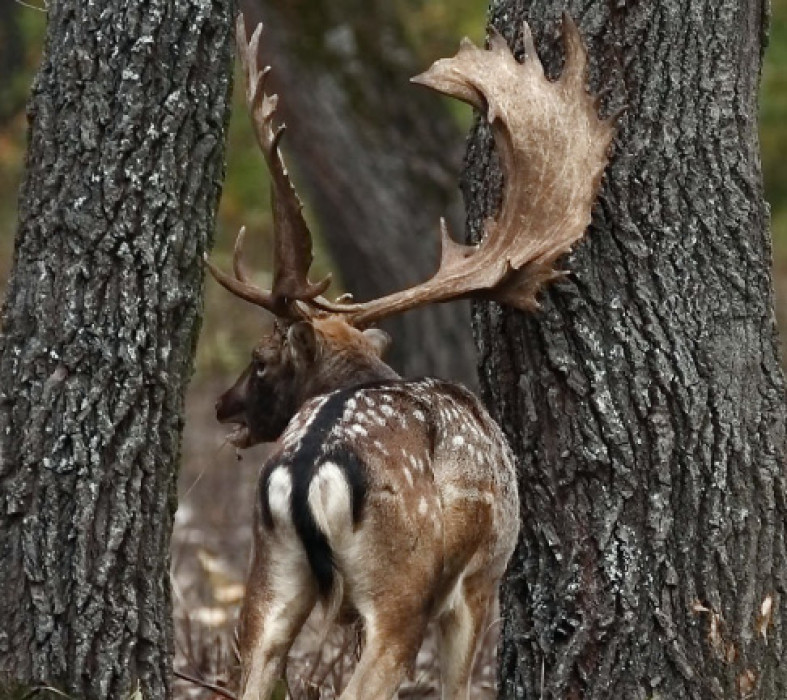 Fallow Deer - The fallow we hunt in several private farms, obtaining excellent results, because we have several farms in which you can shoot very large deer.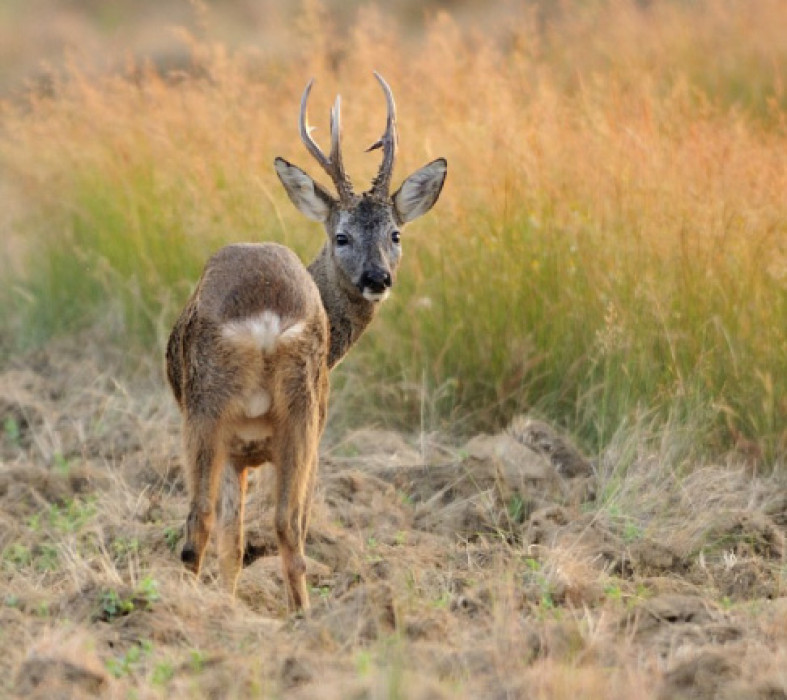 Roe Deer - The roe deer is taking more importance every day due to the quality of the trophies that are being obtained. Sometimes we have hunting license in Burgos and Soria.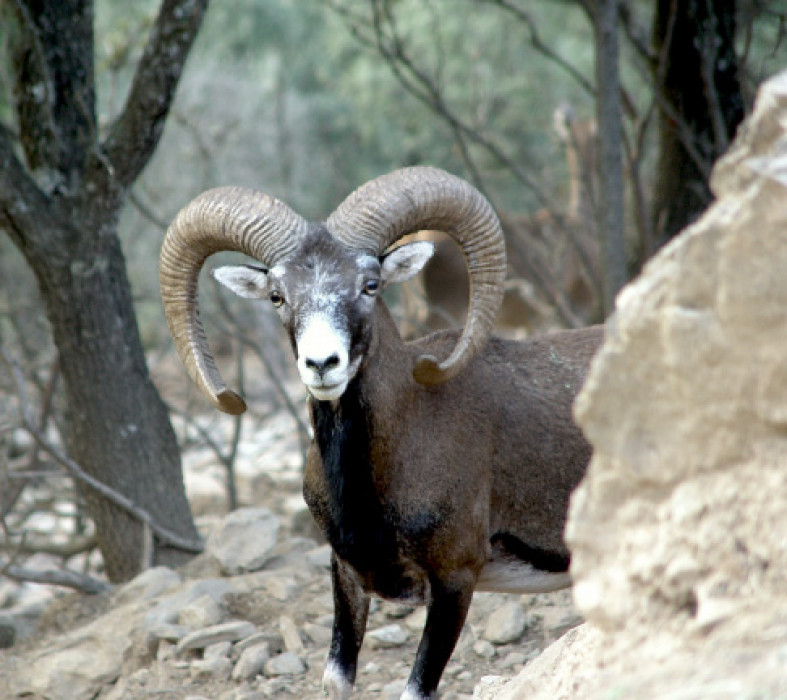 Mouflon - This species can be hunted mainly to stalking, being able to obtain animals with important trophies. It is also possible to hunt them in some monterías.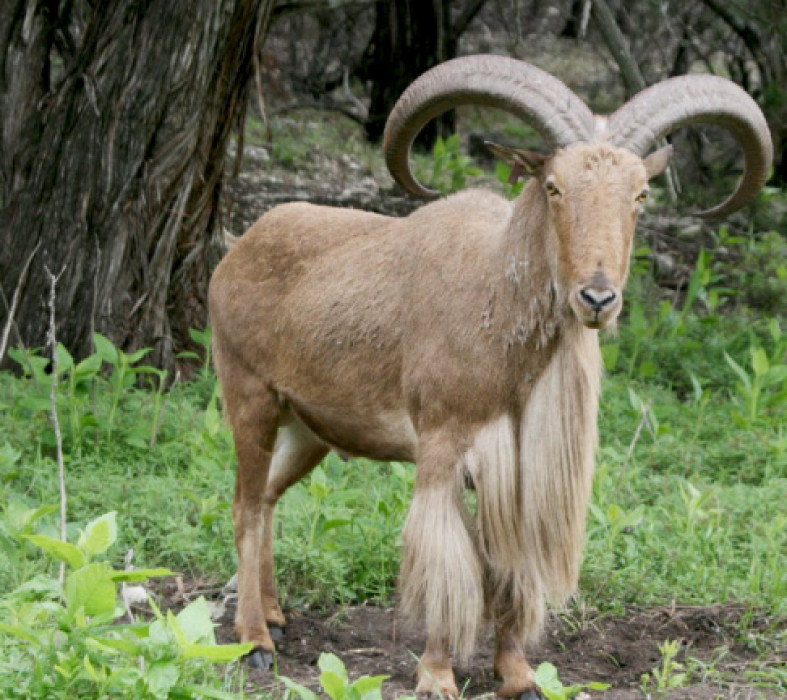 Arrui - Hunted mainly by stalking and there is good chances at getting a good trophy.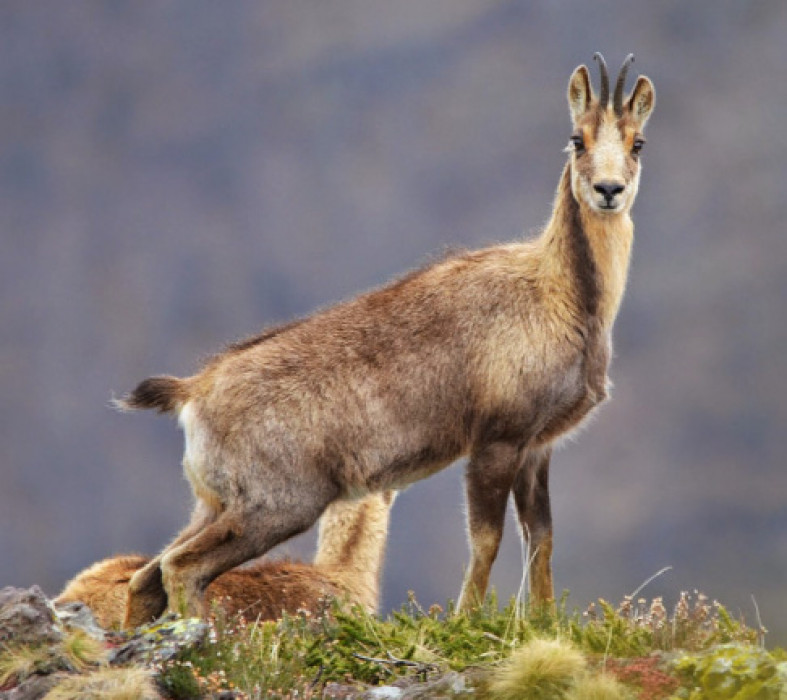 Chamois - We can hunt the two types of chamois that populate the Iberian Peninsula, the chamois of the Bay of Biscay and the Pyrenean, being one of the hardest and most comforting hunts to be carried out in Spain.
Pricing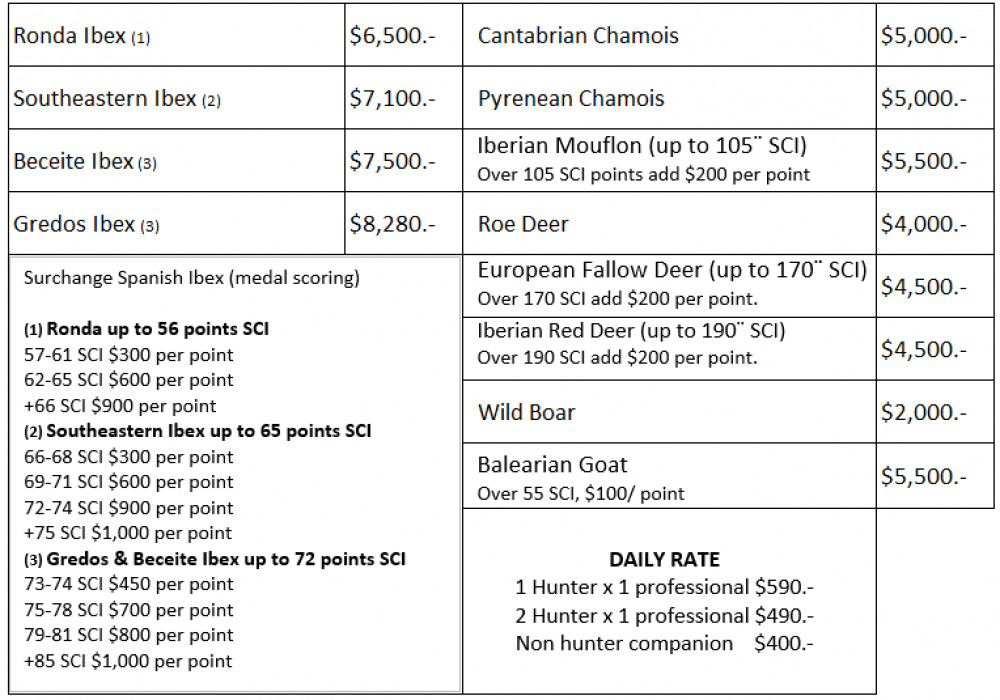 Packages are available, fill out form below or call to get full details. Packages will be listed soon.